Ceol Pipes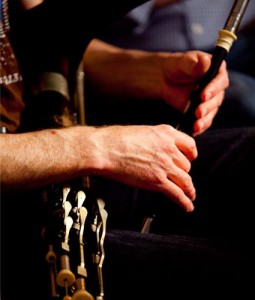 Ceol Pipes was established on Achill Island, Co. Mayo in 2010 by myself, John Butler, to produce premium quality, handcrafted uilleann pipes. I have been playing the uilleann pipes since 1985 and have had lessons from great players such as Fergus Finnegan, Ciarán O'Máille, Sean Óg Potts, Robbie Hannan, Ronan Browne and Mick O'Brien. I taught uilleann piping at the South Sligo Summer School, Tubbercurry for many summers, and I also taught at the Joe Mooney summer school in Drumshanbo. I currently teach some young up and coming Achill pipers at weekly winter classes organised by Scoil Acla.
In 2009 I was lucky enough to be invited to spend 5 months working with master uilleann pipemaker Bill Haneman at his workshop in Skerries. I am extremely grateful to Bill for his incredible generosity and patience in teaching me the basics of uilleann pipemaking and setting me on this exciting path. I am also hugely indebted to David Quinn, who, along with Bill, gave a series of lectures in uilleann pipemaking at the Willie Clancy Summer School in 2009 and 2010. The willingness of these master craftsmen to share their hard-earned knowledge with fledgling pipemakers was truly inspirational. To realise how high the bar has been set by makers such as these is both daunting but also a target to be aspired to. In time I hope to be recognised as a master craftsman in my own right.
Achill
My first visit to Achill was in 1991 and I was immediately smitten by the place. I returned as often as possible, drawn by the scenery, the surf, the craic, the wealth of traditional Irish music and the people.
After having had the opportunity to work with Bill, I decided I would follow my dream and move to Achill to set up my own uilleann pipemaking workshop. It is an inspirational place in which to produce quality instruments.
The disused national school in Ashleam, where I first set up my workshop, was built in 1924, the same year that my pipes were made by Willie Rowsome. In 2016 I relocated myself and my workshop to the picturesque solitude of The Valley in the north east of Achill
I regularly play sessions in The Annexe, with great friends and local musicians Shay Kennedy, Dermot Maguire, Michael Fadian, Lisa Fukuda and Noel Kenny, amongst others, as well as lots of friends from all over the world who visit regularly for tunes and craic. Myself and Lisa also play a weekly session in the wonderful, cosy Valley House bar.